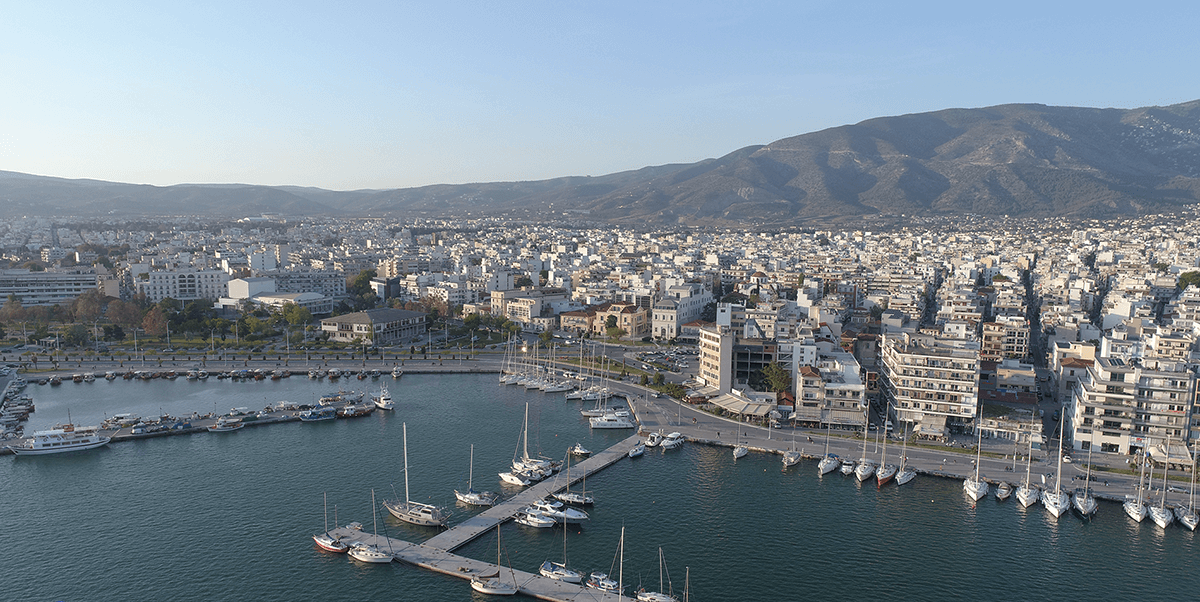 Marina Volos

Volos Marina is located at the center of Volos, a port city on the east coast of the Greek mainland, situated midway between Athens and Thessaloniki. Volos is one of the largest commercial ports in Greece, and is, therefore, very busy with commercial shipping, vessels for transport of goods and yachts.
The city is bustling and varied with all the resources a yacht could wish for in provisions and repairs.
Modern Volos is a relatively new and vibrant city. The waterfront consists of a car-free promenade, lined with an exceptional number of café-bars, restaurants and ouzeri/tsipouradika (place to have ouzo/tsipouro with mezes). Summertime evenings spent on the waterfront are particularly enjoyable, as you can take a pleasantly warm stroll along the promenade.
With capacity for 133 sailboats and mega yachts up to 60 meters long, most of the infrastructure is designed to carry goods; but boaters can find at their moorings electricity, drinking water, bathrooms and security services.
Yachts can find a berth on the north shore of the harbour between the root of the outer mole by the "onion-shaped" towers on the university building in the east, and the root of the mole where the Customs patrol boat is normally berthed.
In Volos Marina you will find bareboat and skippered yachts, catamarans, motor yachts, crewed catamarans for your cruise in Greece.
Check out our sailing routes in Northen Sporades area and prepare your vacation with us.
Get in touch for offers and charter rates on all our sailing yachts.